Save Money with Cheap Car Parts
In case you've been living under a rock for the last few years, it would be hard not to notice the effect inflation has had on everything from food prices to the average cost at the pump. With gas prices so high, driving itself seems to have become a rich person's hobby, so any break down in your vehicle needs to be fixed as quickly and as cost-effectively as possible. Of course, your first inclination when a headlight or battery stops working is to buy a brand new one, but picking up used cheap car parts is a perfectly viable option, and definitely more economical.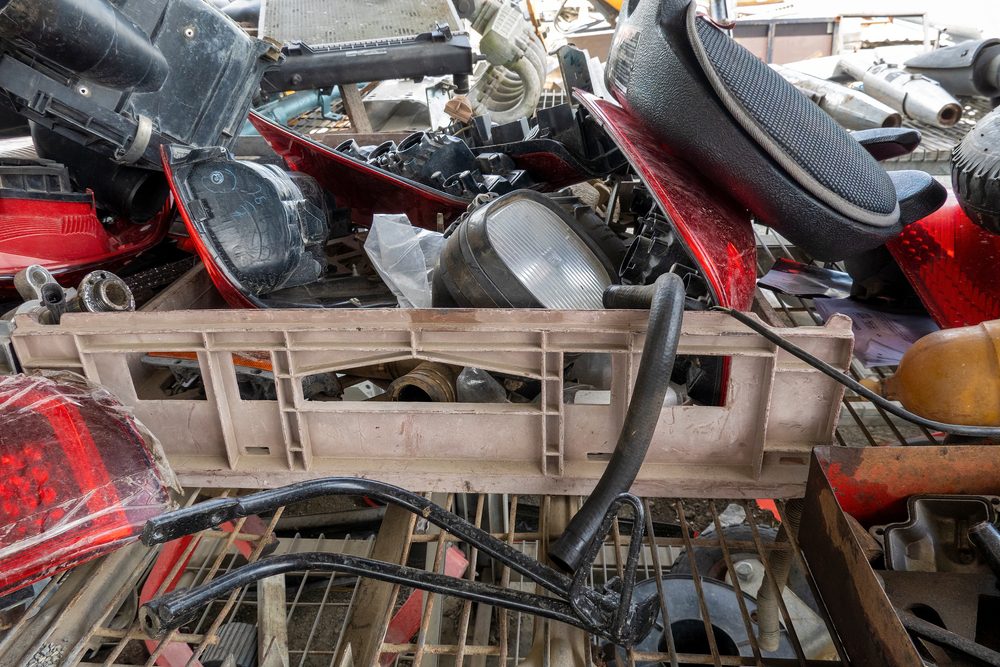 "Used" Is Not a Four-Letter Word When it Comes to Car Parts
Many misconceptions people have about used car parts no doubt come from the preconception that "new" will always be better than "old" when it comes to manufactured goods.
This is simply not true, especially when it comes to car parts.
A majority of cheap car parts come from damaged vehicles or ones deemed unfit to drive. However, just because the car or one of its major parts has been written off as too expensive to fix, doesn't mean that the rest of its parts are similarly unusable. For example, although your engine may be broken beyond repair, everything from your catalytic converter to your alternators may still be in perfect working condition- ready to be used by someone else at a fraction of the cost of a new one!
The Benefits of Buying Cheap Car Parts
The first benefit of buying cheap car parts is the streamlining of the entire process of finding and buying parts and fixing your car. First, ensure you have the make and model number of both the car and the part you are looking for. This will help your search go quicker, especially if you need assistance. Also, having these details will sidestep the risks involved with "buying new" from 3rd party vendors and issues of non-compatibility. Used parts will be factory originals so no need to worry!
Of course, the economic benefits of buying used parts are evident; in most cases, you can save up to 70% of the cost of a new part by buying a used one!
Lastly, there's the ecological benefit. "Going green" and buying used parts saves a tremendous amount of space in waste. It also saves resources that would otherwise be used to create new parts and safely dispose of old ones.
Anyway, you look at it, the benefits can't be ignored!
An Easy Process with Kenny U-Pull
Whether valid or not, used car and car parts salesmen have always had a less-than-favorable reputation, which is why it's also important to find a trustworthy and reliable company like Kenny U-Pull to do business with.
For over fifty years, Kenny U-Pull has specialized in buying and selling used car parts, and has streamlined the process down to an exact science:
With the make and model of your car and part in hand, search our website to see if we have what you're looking for in our inventory. 
Not only will our system search for your exact make or model car, but with Interchange, will also see if the part can be substituted by another make or model. 
Once confirmed, you can come down to one of our locations, tools in hand, and collect the part you need from the car itself! 
All our cars are inspected and certified, so you know what you're buying will function well. 
And if you have any questions or need help, our friendly and courteous staff will be more than willing to aid you in any way they can!
Contact your local Kenny U-Pull today and save money on used car parts!