Why Should I Know How to Buy Used Car Parts?
The first inclination most people have when something goes wrong with their car is to run to the garage to fix it. If you trust your mechanic, that's definitely a solid option, but honesty or not, it will be a costly visit. This is especially true if he has to order parts. Most mechanics prefer to buy their parts new, and usually have arrangements with parts suppliers to buy them at a reduced price or at wholesale. This cost will be shifted to the consumer (i.e. you), plus labor. Why not save money and do the job yourself with used parts, or at the very least, buy the used parts and bring them to the mechanic to install? Learning how to buy used car parts is quick, easy, and will save you money on repairs in the long and short term!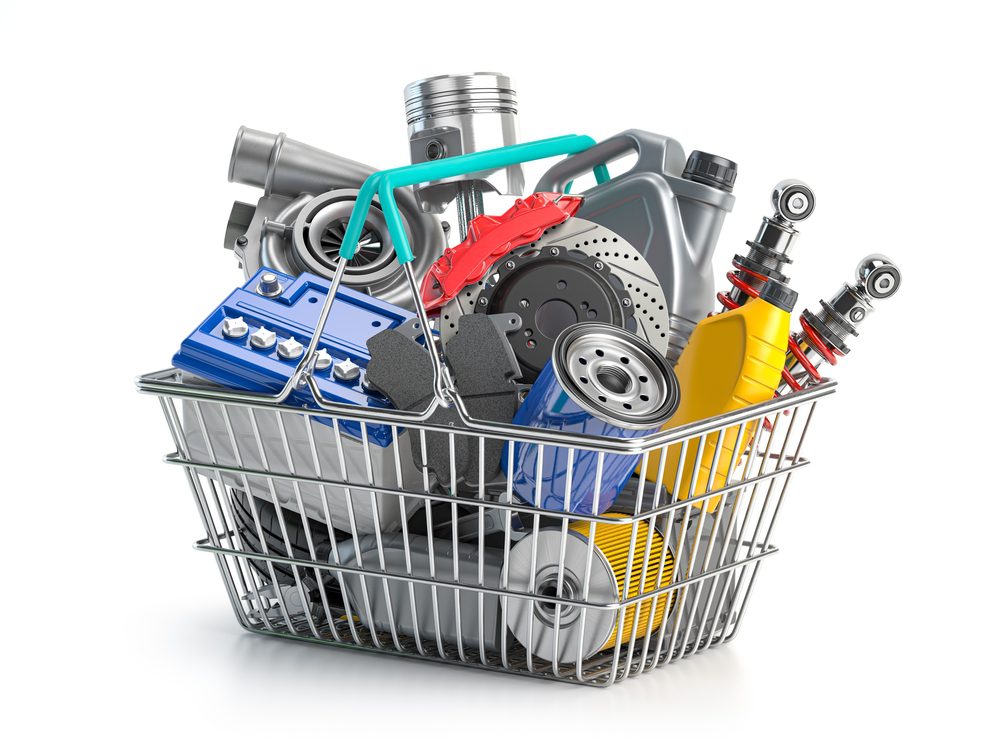 Knowing How to Buy Used Car Parts
Finding out how to buy used car parts has never been easier than with Kenny U-Pull. Our website allows each visitor to search our vast inventory for any specific part you may need by the model, brand, year, and obviously, part you are looking for. Additionally, our more than 25 locations scattered throughout the province ensures that no matter where in Québec you live, Kenny U-Pull will be able to service your needs.
However, before you visit our website or one of our locations, there's some vital information you need to collect for your search:
#1 – VIN (Vehicle Identification Number)
Your vehicle identification number will help you locate corresponding parts for your car, so it's best to find it as soon as possible. You can find your VIN in several spots:
on the dashboard near the driver's side windshield
on a plate or sticker near the driver's side door jamb
on the engine firewall
on the insurance card/policy, and vehicle title and registration
car manufacturer's data table
#2 – Part Code
In some cases, finding out how to buy used car parts is as simple as finding the serial number. Of course, the number may be obscured by dirt, grease, and grime, so you may have to clean the part thoroughly to see the serial number clearly.
#3 – Visual Identification
Sharp-eyed and experienced automotive experts will be able to identify the proper part for a car simply by looking at it, so a simple trip to the scrapyard may be in order. As well, a seasoned used car part dealer may be able to find parts and alternatives with a quick visual inspection.
With this information in hand, you'll be ready to search for your part on our website or visit one of Kenny U-Pull's many locations to find the part you need. Even without this information, our knowledgeable and courteous staff will be more than happy to help you find the exact part you're looking for.
Contact or visit us today to save money on parts and get your vehicle up and running smoothly again!