When A Scrap Car Montreal Needs To Go
If there's one thing the city of Montréal is known for it's the brutal winters. The bone-chilling temperatures and precipitous amounts of snow and slush that routinely hit the city between late December and early April are enough to wear down even the most hearty winter-loving citizens, and definitely wreak havoc on their vehicles. Aside from rust and corrosion from salt, snow, slush, ice, and water, Montréal's infamous and crater-like potholes can cause significant damage to a car's suspension, rims, and steering column. As spring sets in and the snows thaw, every Montrealer should evaluate whether or not their vehicle is worth keeping another season. If not, you may want to consider where to scrap a car in Montréal.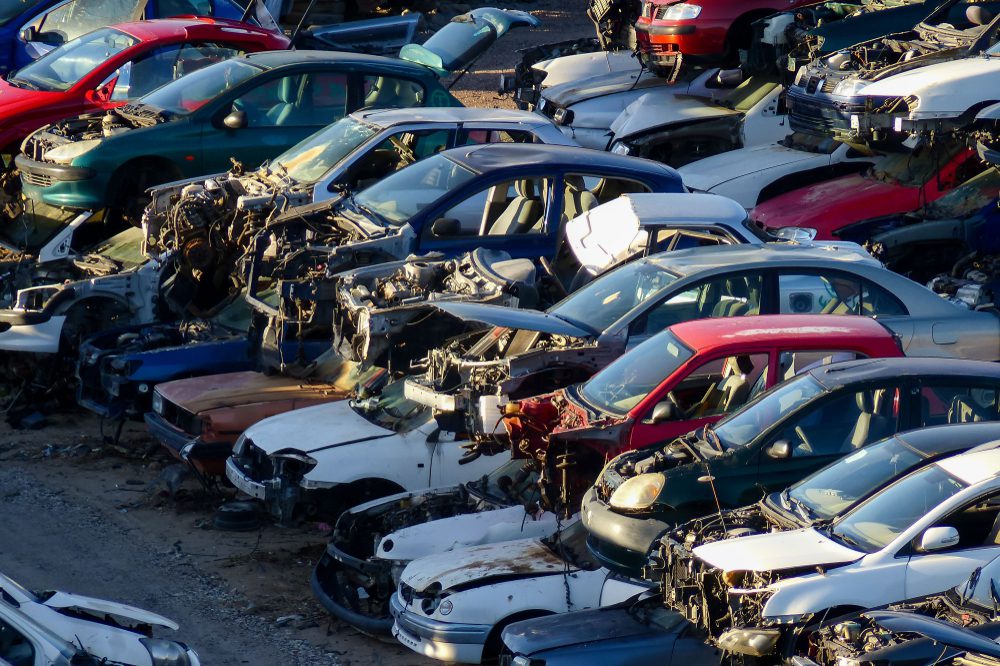 The Damage of Winter's Icy Grip
Under ideal conditions, scrapping your car due to a few rust spots on your paint job would be a ridiculous proposition. However, the relentless pounding of snow, ice, and water a car receives during a Montréal winter can cause extensive rust damage in vital places you wouldn't even consider looking, like the engine or electric systems. If the rust damage there is extensive enough, it may be cheaper and more prudent to scrap your car entirely than waste money on costly replacement parts and repairs. Similarly, the damage your suspension may receive from multiple run-ins with foot-wide and deep potholes may have you looking for a place to scrap your car in Montréal.
Where A Scrap Car Montreal Vehicle Goes
It may surprise people to know that the first KennyUPull was founded in 1968 in Montreal by Mr. Alfred Kenny, and since then, we've prided ourselves on providing fast, profitable, and trustworthy service to everyone looking to scrap a car in Montreal and its suburbs. If a Montreal winter has damaged your vehicle beyond repair and rendered it incapable to drive, don't worry- check out Kenny U-Pull to get that two-tonne paperweight out of your garage and some cash in your pocket simultaneously!
A quick phone interview will give us the details necessary to provide you with a competitive price for your scrap car. (Before you call, ensure that you have all the pertinent information like the make, model, year of production, and the title of ownership for your car, as well as any details regarding major defaults, accidents, replacements, or repairs to your vehicle, may have undergone. This will allow us to give you the most accurate appraisal of your car's worth).
Once you've accepted our offer, you can schedule your car's pick up by a Kenny U-Pull team, free of charge, regardless of its final resting place or the season of the year. On the day of the pick-up, we'll pay you in cash- that's a fantastic deal for your winter-ravaged scrap car!
Selling junk cars for scrap is an excellent way to make both space and a couple of extra dollars, especially if a harsh Montreal winter has sidelined your vehicle for good. Don't delay- call your local Kenny U-Pull to get your cash offer today!