How to Get Rid of My Car For Parts
The average lifespan of a car is roughly 12 years (or about 200 000 kilometers), so if you're 15 years and 350 000 kilometers into ownership of your current vehicle, it's time to start thinking of how to dispose of it when it eventually stops running. If your car is already sitting in your garage or driveway like a two-tonne paperweight, disposing of it in a way that's both efficient and profitable should be your first priority. Knowing how to get rid of my junk car can be a little tricky for someone who's never done it before; here are a few do's and don'ts of the process and consider to the sell car for parts.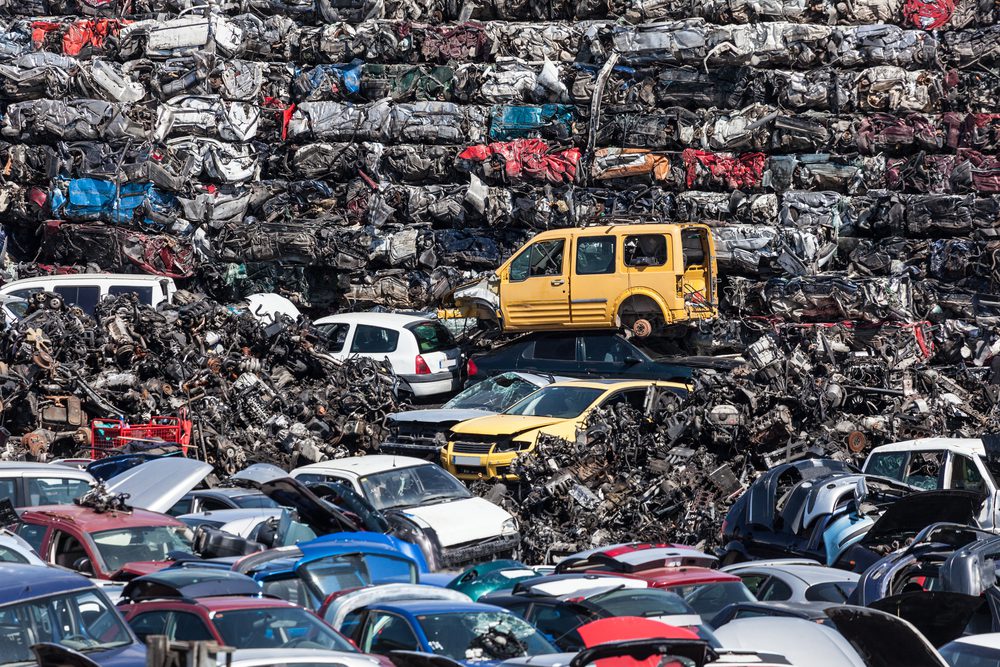 Option 1: Sell Car for Parts Easily
Even dead on wheels, your car is a veritable treasure trove of reusable parts and systems that any used parts dealer would be happy to buy. Parts like your air conditioner, compressor, condenser, engine, and transmission are all extremely valuable and can fetch a hefty price depending on the make and model. For example, your car's catalytic converter, on its own, can be worth anywhere from $300-$1500 depending on the make and model, so it's definitely advantageous to consider selling your car for parts.
Before you break out the blowtorch and monkey wrench, it's advisable to let a professional handle the removal of your car's parts. Only a professional can ensure the working viability of your car's parts and remove them without damage, so finding a reputable company that you can trust would be the first order of business.
Word of mouth and copious internet research are excellent ways to find a good company to buy your car for its parts. But if you'd like to save yourself time and effort, consider the fact that Kenny U-Pull has over 50 years of experience dealing with scrap cars, and can help you with how to get rid of your junk car with ease!
Option 2: How to Get Rid or Sell your Car for Parts
Selling your car for parts may be lucrative, but it can also be laborious and time-consuming. Additionally, your car may be too old or its parts damaged beyond being useful, leaving you with nothing viable to resell- that is, beyond the car's base materials.
Any car is a valuable source of steel, rubber, glass, oil, and fluids that can easily be recycled and reused to make anything from household appliances to jewelry to the foundation for city sidewalks.
Another important point to consider is that a junk car can be sold for anywhere between $300-$600 on average, which is far more profitable than leaving it in your garage or driveway. Even a completely unsalvageable car can always be sold for scrap, so don't leave it on your property to rust beyond being useful.
Reputable companies with years of experience in the business will offer you top dollar for your scrap car. Kenny U-Pull will not only pay you, in cash, for your old car but will also pick it up, free of charge.
When it comes to the do's and don'ts of how to get rid of your junk car, the answer is simple: DO get rid of it, but DON'T rely on anybody but Kenny U-Pull to do the job quickly, reliably, and in a way that's profitable for YOU.
Don't hesitate to contact us to book your appointment for a consultation today!